Discover more from Decentralized Economy by Connor Leech
Decentralized Economy is a newsletter by Employbl about technology, startups, funding rounds and power in the United States.
Retro on crypto, web3 and SBF
In this post we've curated a list of American companies FTX, FTX Ventures and Alameda Research have invested in.
This past week I've been on Twitter a lot watching the election coverage, Elon musk shenanigans and the fall of Sam Bankman-Fried, FTX and Alameda Research. In the course of my scrolling I happened upon a tweet examining the portfolio holdings of FTX, FTX Ventures and Alameda Research:
With the Employbl project my cofounders and I, with the assistance of Diffbot — one of the world's largest knowledge graphs, have built a database of startups and tech startup funding rounds. Earlier this fall I added a ton of web3 companies to our database so I was curious about what startups FTX had backed.
We've added a tag now to Employbl so you can search to see companies that FTX, FTX Ventures or Alameda Research has invested in. We focus mainly on companies in the United States so we ignored the companies like Sky Mavis that's based in Singapore or the collapsed offshore exchange Liquid Global that FTX owned. With those caveat we've built pages where you can see the companies that SBF invested in:
Taking money from FTX doesn't automatically make the company a scam but it is a 🚩 in my book, especially since crypto is having a hard time and the market is down. If a company raised money from a fraudster it might be hard to raise again in the future. The list is by no means comprehensive but should be treated as a guide to some of the most prominent companies SBF invested in. This is like a $32 billion fraud; the money got spread a lot of places.
The founder of Flexport plans on returning the charitable investment FTX donated to them:
Flexport.org
is returning the $400,000 that FTX donated to support our Ukrainian refugee relief efforts as soon as we can figure out where to send it back that won't get stolen.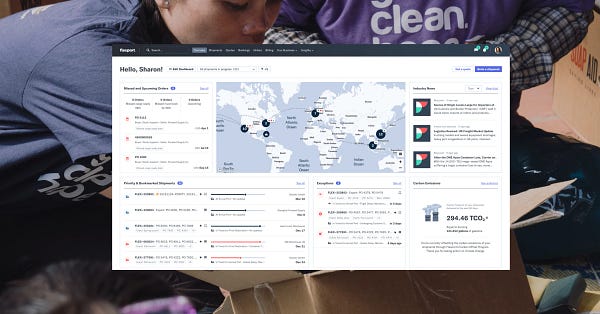 flexport.org
Flexport.org - Make Logistics a Positive Force for Social and Environmental Impact
Flexport.org enables organizations to deliver global aid and impact - and meet their sustainability goals with greater ease and lower costs. Data updated on October 23, 2022.
What's especially interesting is that FTX also invested as an LP in some of the same Venture Capital firms that backed FTX. What a mess.
What's next for crypto and Web3?
Now that the scam is exposed I hope that SBF is prosecuted to the full extent of the law. I don't really think crypto provides value to people beyond the speculation and buying drugs online so I hope that it's outlawed or treated like a security or we actually enforce our financial laws and fund the agencies in charge of enforcing those laws. For more on the political angle I highly suggest reading Matt Stoller's piece on the issue:
Whatever happens in terms of the law and the economy, one fact that needs to be reckoned with is these crypto and web3 companies have raised a lot of money. Looking at the FTX/Alameda investments we see some of the largest crypto companies out there. For example:
Circle has raised over $1.1 billion from financiers. They were founded in 2013 so have at least been around a while. Their latest round was $400 million from Private Equity firms last April.

Near is a "scalable blockchain" on a mission to "change the world with Web3". The company was founded in 2017, has raised over $1 billion from investors like FTX Ventures and Andreesen Horowitz. They're a for profit company with the audacity to host their website on a .org domain. They also raised $350 million from private equity firms last April.

Mysten Labs has raised $336 million from investors like FTX, a16z crypto and Binance Labs and Coinbase Ventures. The company is only one year old and claiming to be "bringing digital asset ownership to billions of people".
These companies have tons of capital to continue their operations on, even if the whole thing is a Ponzi scheme.
In addition to the above companies, a16z has backed many fraudsters, chronicled in this tweet thread:
According to Employbl records the companies that FTX has invested in have raised a cumulative $9,059,598,728 — that's $9 billion from financiers. If we take all the three hundred and fifty companies on our Web3 list and add up their total financing it's over $25 billion raised from financiers. This is no doubt conservative since we don't have every web3 company in our database. That's a lot of money that has been poured into crypto and web3 businesses. Even if all of them are 100% fraudulent it's going to be a long time before the majority of web3 companies go bankrupt, based solely on how much they've raised. Hopefully this runway can be used to invent something practical before the house of cards comes crashing down.
---
On a more positive note, at Employbl we're actively working on Greenhouse and Lever integrations, have rebuilt and launched new and improved job search and company search, complete with a map of companies. We hope that these tools will help candidates find the best opportunities and allow legit companies to build their employer brand and hire great people.
If you're interested in hiring through Employbl or featuring your company prominently on our site shoot me an email: connor at employbl dot com.
Thanks for reading!